At Home Service Plus we provide Winnipeg-area homeowners with air conditioning repairs, installations, and maintenance for all different makes and models. We have licensed and experienced technicians that are all familiar with all modern HVAC systems. We will make sure that you are completely satisfied with our work. Find out why Home Service Plus is your trusted, local HVAC company. Call us today to schedule your upcoming AC service appointment! You can also continue reading to learn more about our individual air conditioner services, and find out why you should choose Home Service Plus.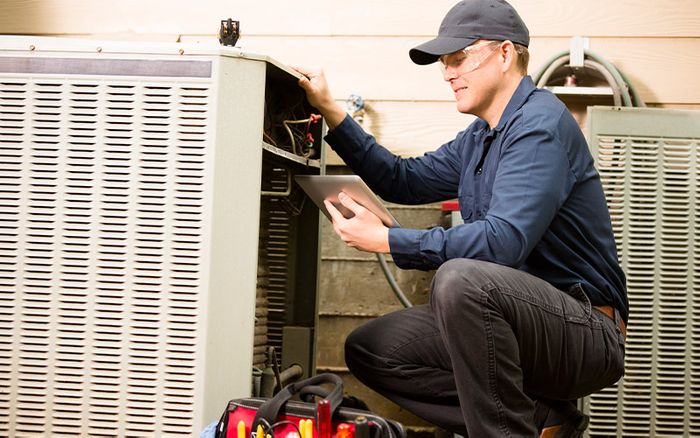 AC UNIT INSTALLATIONS & REPLACEMENTS
Is your AC unit on its last leg? Or have you just built a new home and you need to outfit it with an air conditioner? We're the crew to call. We make AC unit installations simple, speedy, and affordable. We'll meet with you to understand what you're looking for in an air conditioning system. From there, we'll modify or install any ductwork you need. We'll then set up your AC (including the indoor and outdoor equipment), and make sure your system is up and running. If you don't already have a thermostat or you'd like to upgrade your current model, we can take care of that too. Once we're finished, we'll clean up and perform a walk-through with you to ensure that you're completely satisfied with our work, and you understand how to use your new system. We'll also process any applicable manufacturer's warranties, so that you have lasting protection and peace of mind for your new cooling system.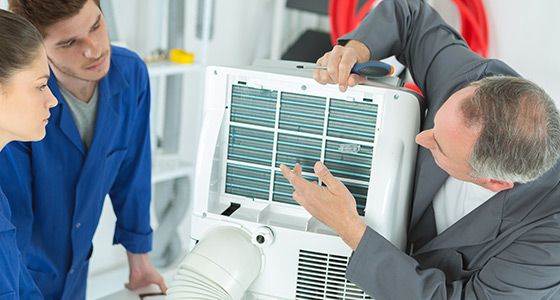 AC REPAIRS
Are you stuck sweating out the summer? If your AC unit isn't performing as well as it should, or if it isn't operating at all, we'd be happy to take a look. We provide AC repairs on all sorts of brands and models. We'll assess your specific situation and uncover the problem at hand. Pay attention to strange noises, a frozen evaporator coil, and poor performance from your AC (which could mean high temperature fluctuations, or poor temperature control overall). All of these issues may be an indication that your AC system requires attention, and it's better to perform a repair before your AC is overworked (which could lead to more costly repairs or a total failure from your system).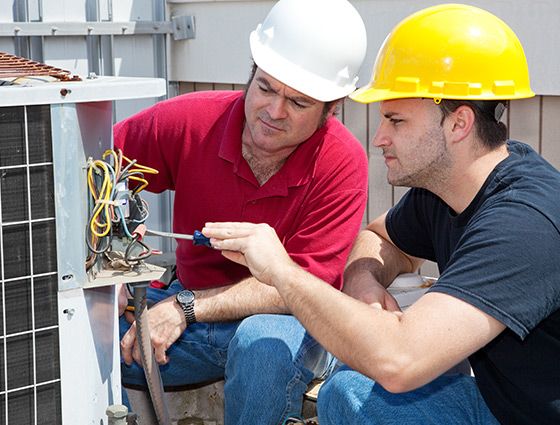 AC MAINTENANCE
Our maintenance plan ensures that your AC operates at its best, around the clock. We perform a number of services to keep your air conditioner running smoothly. Count on us for yearly AC maintenance (as well as furnace maintenance), including inspecting your evaporator coil, checking your drains, adjusting the blower, cleaning the coil, lubricating parts, and much more. Our goal is to ensure that your AC runs efficiently so that your cooling costs are as low as can be. In addition, we strive to ensure that your AC equipment lasts as long as it is designed to. Our maintenance plan will ensure that you get the most out of the service life of your home's cooling equipment. Sign up for a maintenance plan to save energy, improve equipment life, and provide lasting worry-free protection for your system.
KeepRite Air Conditioner Installs
We trust KeepRite air conditioners due to their reliability, their price point, and their energy efficiency. We recommend that our clients opt for a KeepRite air conditioner to cool their home throughout the summer, since they'll enjoy excellent performance for the lifetime of the equipment. Plus, KeepRite offers a vast selection of models, including a variety of Energy Star-rated equipment. We'll work with you to understand the demands of your home (including its size, overall thermal efficiency, and how you prefer to control your comfort), and then we'll recommend a model that best suits your needs and your budget. Discover for yourself why we've partnered with KeepRite to provide superior air conditioners.
Central Air Repair
Do you have a central air system that's in need of repair? Whether you're having issues with the condenser, the blower fan, or the coil (among any other problem), we're here to help. Simply give us a call, let us know what's happening, and we'll pinpoint and fix the problem at hand. If you have an issue that requires immediate attention, you can count on us for our 24/7 emergency repair services. We'll come to your home as soon as possible to provide service, so that you and your family aren't stuck without comfortable, cool air for long.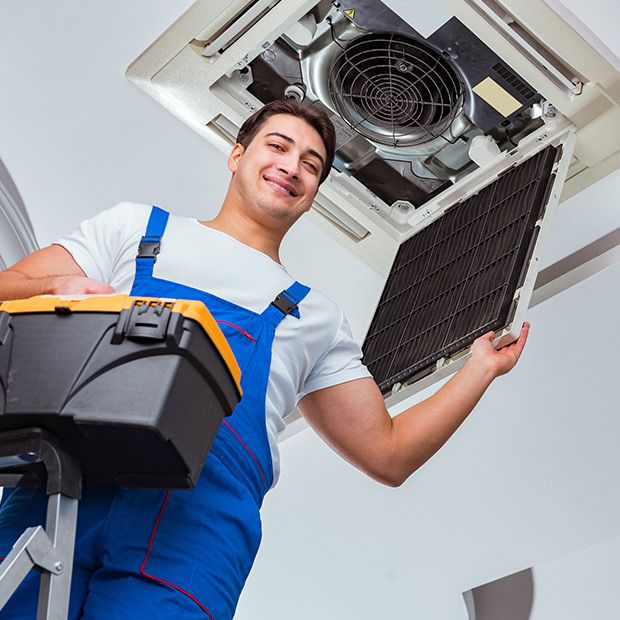 WHY CHOOSE HOME SERVICE PLUS
We're local: Home Service Plus is based out of Winnipeg, and we provide services throughout the city. If you're looking for a local outfit, you can count on us.
We offer round-the-clock emergency service: With fully stocked trucks ready for 24-hour emergency service, Home Service Plus is ready to handle any project with speed, technical expertise, and remarkable craftsmanship.
We do it all: From duct building to air filter replacements, we perform all of the HVAC services you could need, all in one fell swoop. You'll only need to keep one number handy to keep your home comfortable, year-round.
Guarantee-backed services: We want you to know that we are serious with our work, which is why we back all services with a 100-percent satisfaction guarantee. All of our technicians are properly licensed, and thoroughly trained. We understand that our reputation is on the line, so we make sure that every job we complete is nothing less than perfection.
Keep Cool With One Call
Comfort is a call away with Home Service Plus. Count on us for any and all of your AC services, and sign up for our maintenance plan for lasting protection and improved performance out of your cooling system. If you have an emergency situation on your hands, don't hesitate to reach out to us for 24/7 services. Give us a call today to schedule service for your home! Again, we proudly provide AC services for our neighbors throughout Winnipeg.
Just fill in your basic info below and we'll get in touch with you.