Hot Water Tanks Installation, Repair, and Maintenance
Work With Our Winnipeg HVAC Experts
Contact Us Today
Nothing's worse than turning on your hot water or a shower and getting nothing but cold water. When it comes to your home or business, you need to have hot water available whenever it is needed, which means that you need to ensure your hot water tank is always functioning in top condition!
Home Service Plus in Winnipeg specializes in HVAC services, including the installation, repair, and maintenance of gas and electric hot water tanks. With years of experience providing these services to customers throughout the area, you can be sure that your hot water tank will be installed correctly and maintained properly for years to come.
Learn more about our gas and electric hot water services — contact us to schedule HVAC services!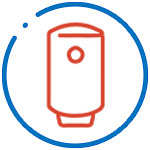 Hot Water Tank Installation
Home Service Plus technicians are certified to install Rheem gas and electric hot water tanks. We take special care when installing your tank, ensuring that all of the necessary components for a safe and effective installation are in place. From proper venting to secure connections, our team will make sure that your hot water tank is installed correctly.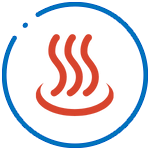 Gas Versus Electric Hot Water Tanks
When deciding between the two, it's important to consider your budget and lifestyle. Electric hot water tanks tend to be more affordable upfront but may require a higher monthly energy bill since they are not as efficient as gas-powered models. Gas-powered hot water tanks are more expensive upfront but offer greater energy efficiency and lower monthly bills.
Contact Home Service Plus in Winnipeg today for help deciding whether a gas or electric hot water tank is the best solution for your home or business!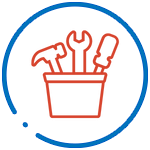 Hot Water Tank Repair
Sometimes, hot water tanks can malfunction or need repairs. Home Service Plus HVAC technicians are highly experienced in the repair of all types and sizes of hot water tanks. We will diagnose the issue, determine the most efficient and cost-effective way to fix it, and perform any necessary repairs quickly and accurately.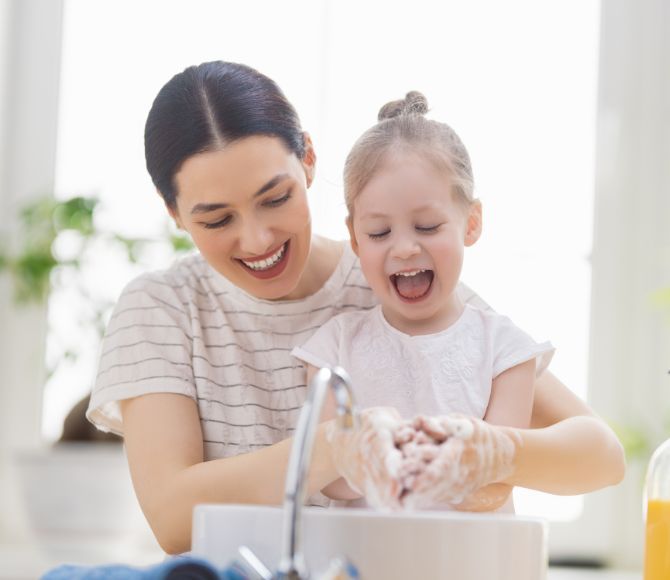 Signs Your Hot Water Tanks Need Repair
If you suspect that your hot water tank is in need of repair, look for these common signs:
Loud or strange noises coming from the tank
Leaks or pooling water around the tank
Discolored or smelly water
Lack of hot water or tank is not keeping up with the demand for hot water
Unusually high water bills
Rust or corrosion around your tank
Your hot water tank is over 10 years old
When it comes to your HVAC system, don't take any chances. Home Service Plus is here to help with all of your hot water tank repair needs!
Hot Water Tank Maintenance
Regular maintenance is important for the longevity of your hot water tank. Our team of HVAC experts can provide professional maintenance to ensure that your hot water tank remains in good working order.
What Our Maintenance Services Include
Our team of experts is here to help you catch any problems with your water tank before they become more significant. Our hot water tank maintenance service includes:
Inspection and cleaning of components
Checking hoses, connections, and seals
Replacing corroded or worn parts
Testing for leaks
Adjusting the temperature and pressure settings
From checking connections and hoses to testing the pressure relief valve, our team will make sure that any potential problems are identified and dealt with quickly and efficiently.
Ensure the Health of Your Water Tank With Home Service Plus
At Home Service Plus, HVAC services are our specialty. We have the expertise to install, repair, and maintain your hot water tank accurately and effectively so that you can have a safe, reliable source of hot water. Contact us today to learn more about our HVAC services and to get started on your hot water tank project.