WINNIPEG'S BEST 24/7 EMERGENCY FURNACE SERVICE – CALL NOW! (204) 272-4800
Here at Home Service Plus, we're dedicated to your comfort, which is why we provide 24/7 emergency furnace repair services for our neighbors throughout Winnipeg — we know things happen when you least expect them!
There are many HVAC companies in the Winnipeg area that claim they can provide you with quality heating services, but we are the only outfit that goes the extra mile for our customers. We provide Winnipeg homeowners with 24/7 furnace repair and service on all furnace makes and models. Call now to get service as soon as possible, and let us know about your particular situation. In the meantime, you can read about our speedy service, learn about the importance of calling right away, and discover the cause behind common furnace issues that we encounter — all of which are listed below.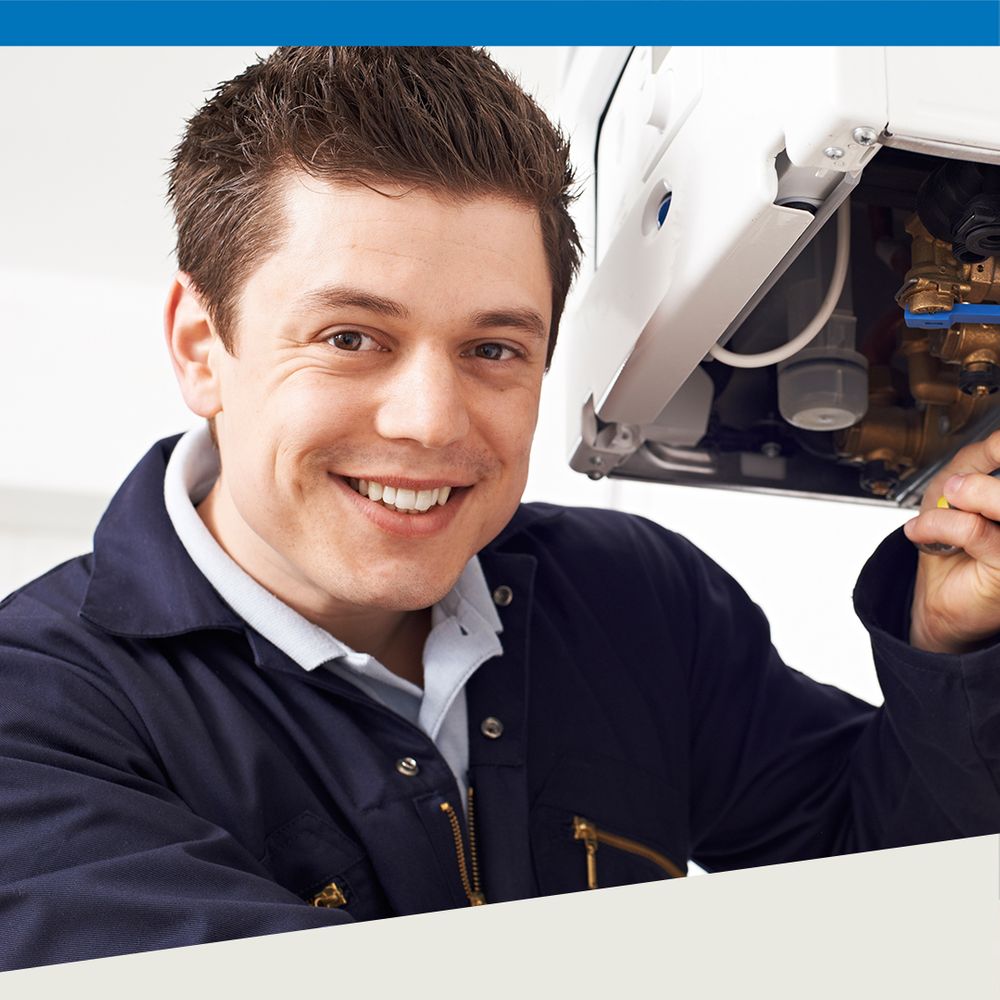 Our Team Of Furnace Experts Can Fix Nearly Any Furnace Issue
When furnace issues arise, they can be tough to pinpoint. Furnace repairs often require a trained eye and specialized tools. You can trust our team of furnace experts at Home Service Plus to fix nearly any furnace issue you may have. Our skilled technicians are specially-trained in furnace repair, so we'll get your home warm again quickly!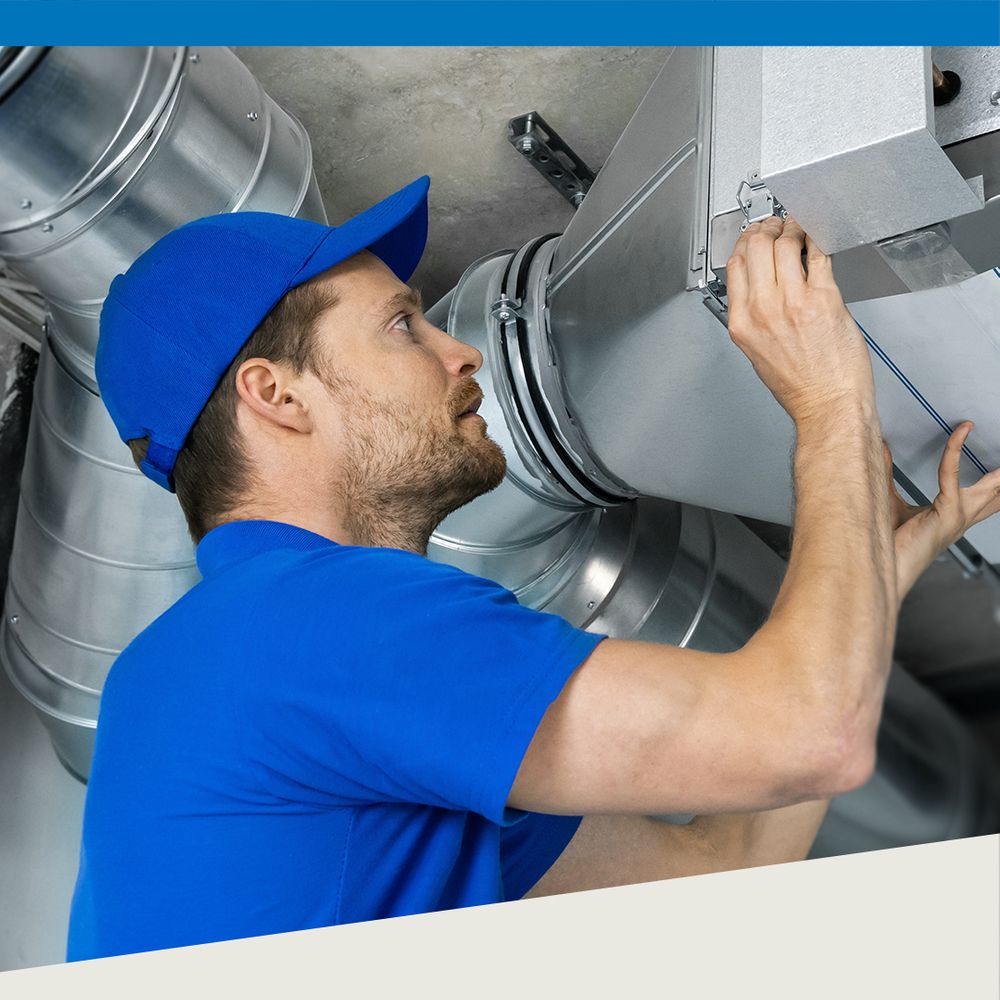 We Offer Competitive Rates For Emergency Furnace Repairs
Our furnace repair rates are competitive in the Winnipeg area, so you won't need to break the bank to get your furnace working again. We also offer free estimates on new furnace installations, as well as free second opinions if you've already had an estimate from another company.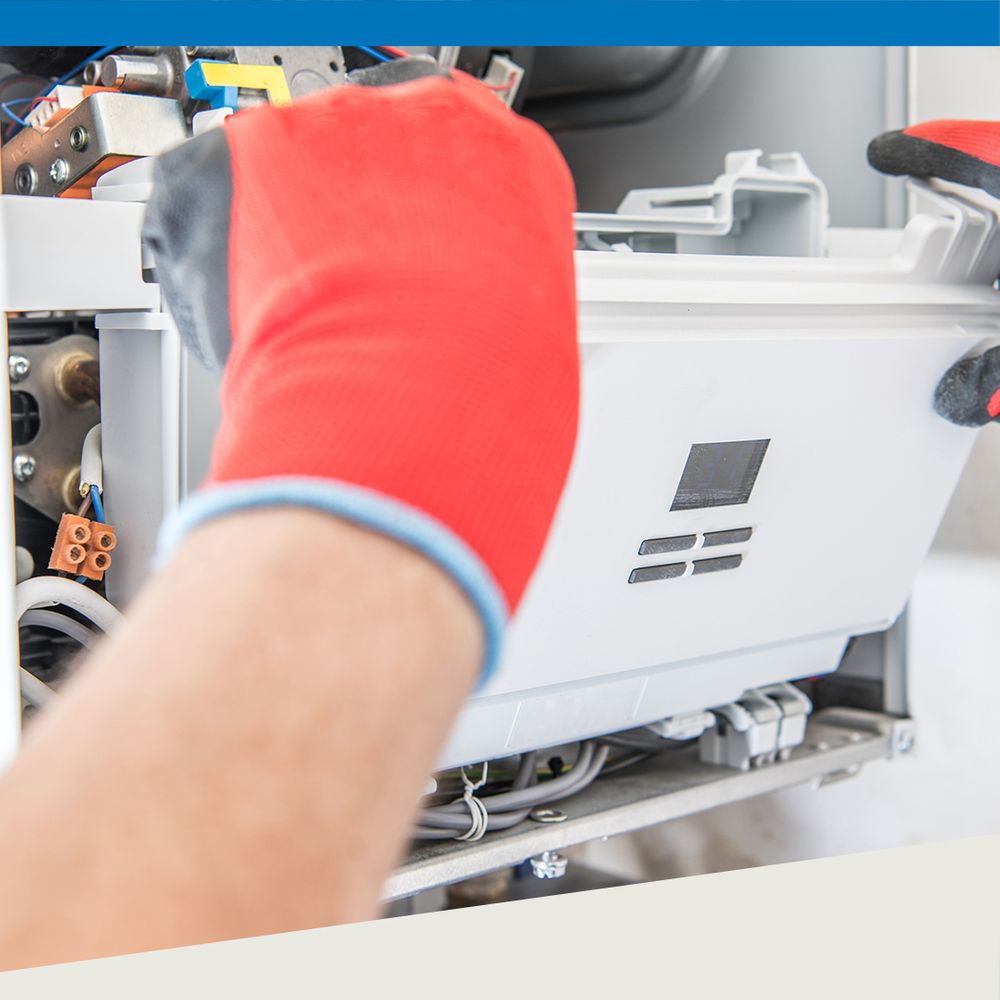 We Stand Behind Our Work
We take furnace repairs seriously, and we stand behind our work. Home Service Plus furnace repairs are backed by a 100% satisfaction guarantee. If we don't fix the problem right the first time, we'll do whatever it takes to make it right!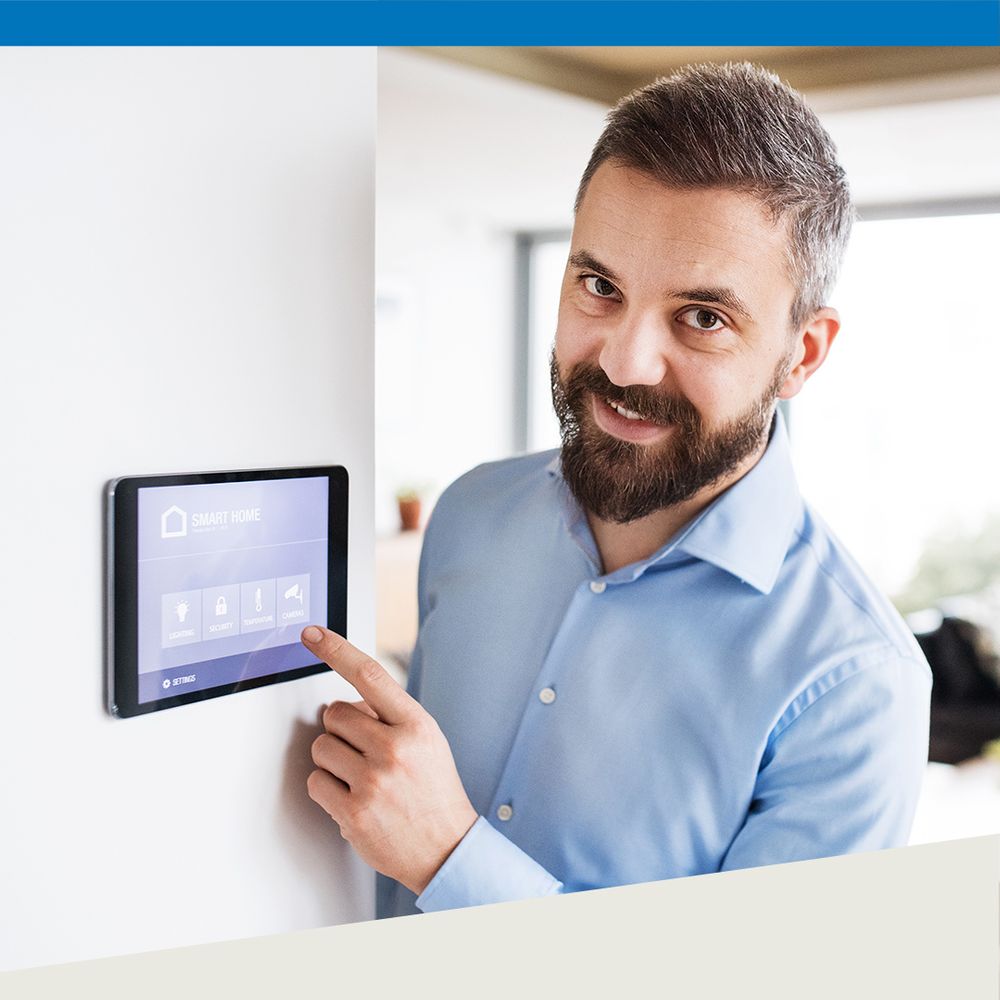 We Go Above And Beyond For Our Customers
At Home Service Plus, we're not just furnace repair experts. We also take the time to educate our customers on furnace maintenance and upkeep. Our technicians are happy to answer your furnace questions, and they will give you tips on how to prevent future furnace repairs from being necessary!
Contact Us Today
We are Winnipeg's leading furnace repair company, and we are proud to be able to offer 24/7 emergency service to our customers. Contact us day or night when you need furnace repairs.
COMMON FURNACE EMERGENCIES
Should your furnace act up or fail altogether, you can count on us to provide you with speedy repairs, or a new furnace installation, if necessary. We find that our customers often encounter the following issues with their furnaces — don't hesitate to reach out to us if you're experiencing an emergency!

AUTOMATIC IGNITION FAILURE
Your furnace is outfitted with either an automatic ignition or a pilot light. It's likely that you have an automatic ignition furnace if you have a newer model. If you do have an automatic ignition, which relies on an electrical pulse to ignite the burner, then it's liable to fail for a variety of reasons. You may have lost electricity to the sparker, which means that your burner won't be able to ignite. You may also have a gunked-up gas ignition source, which will keep gas from flowing over the sparker. Your burner may also be dirty or blocked, which will keep them from producing a sustained flame. Finally, one of your system's failsafe mechanisms may have tripped, which will keep the ignitor from functioning until the situation is remedied. Automatic ignition systems have a variety of failsafe protocols in place to keep gas from seeping out at the burner or ignition source if a flame cannot be produced — this is a safety measure to prevent dangerous gas buildup. If you cannot assess the source of the problem on your own, don't hesitate to give us a call to take a look. We'll locate the issue at hand, and we can repair your furnace quickly so that your home is safe and comfortable once again.

PILOT LIGHT FAILURE
Your furnace may also rely on a pilot light to operate. A pilot light is a small flame that is constantly maintained with a bit of gas, which is necessary to operate the burners once the furnace clicks on. If your pilot light goes out, your burners won't be able to ignite. Your pilot can blow out fairly easily if there is air movement near the pilot. In addition, your pilot tube may get dirty or gunked up, which can cause the flame to extinguish. Once your pilot has failed, you'll have to relight it before starting your furnace again. You can follow the instructions in your owner's manual (or often on the furnace itself) if you'd like to attempt to relight the pilot on your own. However, it's likely that your pilot source should be cleaned to ensure that the pilot doesn't fail once again. If your pilot has failed and you can't resolve the issue on your own, be sure the furnace is set to off at the thermostat and shut off the gas to the furnace until an expert can assess the situation.

DIRTY, BLOCKED BURNER
Your burner assembly can get gunked up over time. As dust, hair, and other particles pass over the burner, the assembly can slowly accumulate a buildup which can block the burner outputs. Once your burner is clogged enough, it may not produce much heat, or it may fail to sustain a flame altogether. Be mindful that if you are experiencing poor heat flow through your vents, or if your heat has cut out altogether, then a dirty burner may be to blame. If that's the case, we can take apart the burner assembly and clean the burner and the burner chamber to ensure that your furnace has a sustained flame.

ELECTRICAL ISSUES
Your furnace relies on various electrical components to operate. The blower fan, the thermostat, and the automatic ignition (if your furnace has one) all rely on electricity to operate. Your system may also have a failsafe device that relies on electricity. That's why even a damaged wire can render your furnace inoperable. If you're experiencing a complete failure from your furnace, then you may have an electrical issue — we can test your system's electrical components to pinpoint the issue, and we can repair or replace your furnace's electrical components.

THERMOSTAT ISSUES
Your thermostat should trigger your furnace to click on at the right moment. However, you could have several issues that keep your thermostat from operating as it should. You may have a thermostat with an electrical issue, as we just mentioned. Or, you may have a poorly calibrated thermostat. In addition, your thermostat may be situated in an inopportune place in your home, which will make the temperature readings inconsistent. If you have thermostat issues, your furnace may not come on, it may not stay on long enough, or it may be working more than it should, leaving your home overheated. Regardless of the situation at hand, we can take a look, assess the problem at hand, and fix, replace, or move your current thermostat.

BLOWER FAN MALFUNCTION
Your blower fan is responsible for pushing the hot air that your furnace produces through your ventilation system to the rooms throughout your home. If you have a blower fan issue, then hot air may just sit at the furnace (which can lead to additional problems). You should be able to hear your blower fan turn on as your furnace starts up — it will sound just like a fan with a motor. If you don't hear a fan motor, and can't feel air movement from the vents in your home, then your motor has failed. In addition, if your fan is making loud noises (often screeching or whining), then your blower may be inefficient and require service. We can fix or replace your blower motor, and we will oil and maintain the motor to ensure that it has a longer service life.

POOR HEAT AT THE VENTS OR COMPLETE FAILURE
If you place your hand over your vents and you aren't feeling much heat or air movement, then you may be experiencing a variety of issues. As we mentioned, your blower fan may be operating poorly (or not at all). You may also have burner issues, keeping your furnace from producing sufficient heat. Or, you may have a pilot or ignition failure which means that the system won't work at all. In addition, you may have a blockage in your ventilation system, or you may have an air filter that is dirty, which will make it difficult for your blower fan to pump enough air throughout your home. Due to the complexity of the issue, you may have to have a technician locate the source of the problem — we'd be happy to help!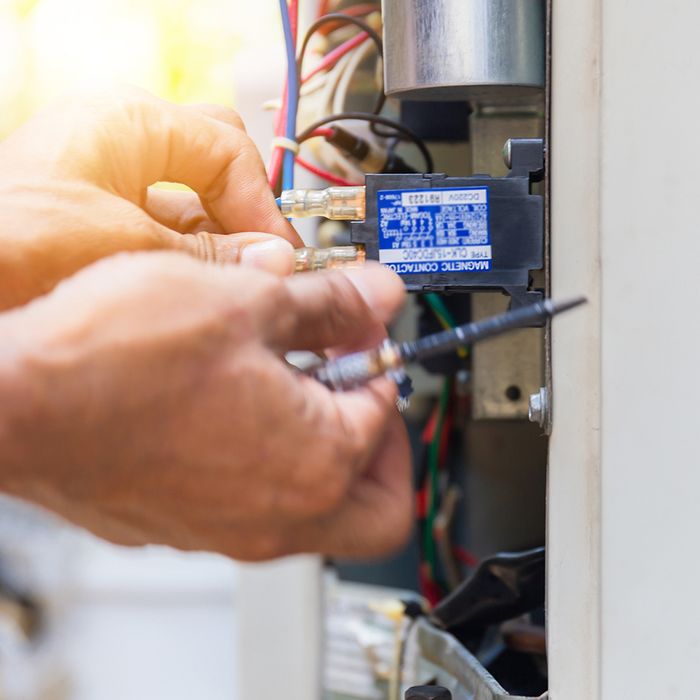 QUICK RESPONSE FROM LOCAL HVAC EXPERTS
Our highly skilled and licensed gas technicians have the ability to adapt to any and all challenges. We will make sure that you get on-time service with a 100% guarantee and up-front pricing.
We make sure that all of our trucks are ready to go at a moment's notice for fast repair, should an emergency arise. Home Service Plus is ready to handle any project with speed, technical expertise, and unbeatable craftsmanship.
CALL RIGHT AWAY
We understand that winter weather can prove to create real emergencies. When winter is at its coldest, pipes can easily freeze in six hours or fewer, which can lead to burst pipes and expensive repairs. Beyond that, your home will be uncomfortable, if not unlivable, in a few short hours as well. Please, reach out to us day or night if you're experiencing an emergency that requires immediate attention. We'll have a technician over to your property as soon as possible.
COUNT ON HOME SERVICE PLUS
Get all your heating repairs performed by Home Service Plus. When you experience the need for heating repairs, contact us, and we will efficiently take care of the problem.
In order to help your heating system stay in good shape for winter months, an annual inspection by a professional heating service technician is also highly recommended. Call us today, and we will help diagnose and prevent your heating system from having problems in the future!
Just fill in your info below and we'll get in touch with you.