Furnace EXPERTS
Winnipeg's Top Rated Local® Furnace Service Provider
Contact Us Today
We don't want you to wake up in the middle of a cold winter night to discover that your home furnace stopped working. That's why Home Service Plus provides the best furnace services available, as quickly as possible — that's heating solutions that you can depend on. We have established a reputation here in Winnipeg as the leading HVAC company and furnace technicians for high-quality services for all of your heating needs.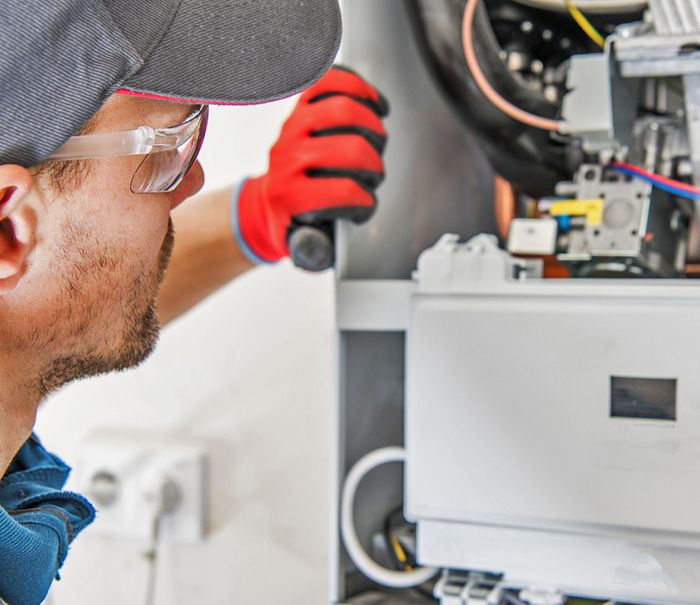 COMMON FURNACE PROBLEMS
All of our furnace technicians are efficient, well-trained, and experienced with all sorts of problems that can arise with furnaces, including:
Strange noises coming from your furnace
Cool air blowing from your furnace vents
A furnace that will not turn on
Thermostat issues
Insufficient heating
Efficiency problems
If any of these issues arise in your home, know that you can call us for speedy service. We know that we can get your furnace back into the condition it should be in right away. We will make sure that your furnace is good to go for the winter season and we guarantee our services with a 100% satisfaction promise!
HOME SERVICE PLUS DOES IT ALL
Here at Home Service Plus in Winnipeg, our aim is to make your home as comfortable while making service calls easy! Count on us for all of your heating and cooling needs, including furnace repairs, installations, maintenance, and emergency services. Please know that if you experience any furnace problems, you can contact us 24/7 for help with your home furnace service and repair! We proudly serve Winnipeg and the surrounding areas.